Hawaii Condo Mania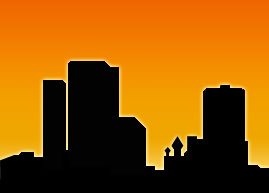 ALA MOANA Condos For Sale

The vibrant area of Ala Moana is tucked between Waikiki and Honolulu Harbor and is one of the most sought after areas to live in. It's bordered by the chic Ala Moana Center, the world's largest open air shopping center. Stroll four levels of trendy, high- end stores and popular eateries interspersed among koi ponds and tropical landscaping.

There's even a farmer's market located on Level 2. Shop here for goodies like Big Island Abalone, sea asparagus, chicken mango summer rolls, and Hawaiian cheesecake. And that's just for starters.

Just across the street from the shopping center is the Ala Moana Beach Park. Its golden sand beach stretches for over half a mile, and the outer reef allows for mostly calm waters - ideal for sunbathing and swimming. Spread out a blanket in one of the picnic areas and relax listening to the gentle surf.

There are many exciting Ala Moana condos to choose from including luxury living in a world-class hotel to towers overlooking the harbor – most with one-of-a-kind city and sea views. Live in Ala Moana and you're within walking distance or a short drive to great restaurants, shops, and the beach.
Featured Communities in ALA MOANA

Enjoy all the conveniences of a world-class hotel at the Ala Moana Hotel Condo with amenities that include pool, sauna, state-of-the-art exercise room, 3 restaurants, night club, concierge, doorman, security guard, and valet. Entire building remodeled in 2005. Walk to Convention Center, Ala Moana Center, Waikiki, the beach, and yacht harbor.

Massive building renovation in progress to renew Yacht Harbor's splendor. Stunning views of harbor, Magic Island, ocean, and mountains.

Great location next to Ala Moana Center. Short distance to Walmart and Nordstrom. Good public transportation. Add to this, pool, restaurant, and community laundry and you have all the conveniences of home.

Superb location, close to beach, shopping, entertainment, restaurants, and busline. Jogging path right next to building.

Ideal location, next to Hawaiian Convention Center. The Atkinson Plaza is pleased to offer a rooftop pool, sauna, BBQ area, tennis court, and secured entry. Walk to Ala Moana Shopping Center and Ala Moana Beach Park.
Browse ALA MOANA Condos, Lofts and Townhomes by Community

ALA MOANA HOTEL CONDO ... 33 Listings ... Priced from: $159,000 to $888,000

ALA MOANA TOWER ... 8 Listings ... Priced from: $330,000 to $569,000

ATKINSON PLAZA ... 1 Listing ... Priced at $427,500

ATKINSON TOWERS ... 3 Listings ... Priced from: $305,000 to $329,000

PIIKOI PLAZA ... No Active Listings

SUMMER PALACE ... No Active Listings

YACHT HARBOR TOWERS ... 11 Listings ... Priced from: $549,000 to $1,788,888
Browse Condo Listings within this Area

| | |
| --- | --- |
| Browse ALA MOANA Condos For Sale | (rows returned: 51) |

---

MLS #
Beds
Baths
Sq Ft
List Price
201405099
2
2/0
1282
$990,000

Live the Yacht Harbor lifestyle with wonderful harbor and ocean views. Have a front row seat for the fireworks. Relax and enjoy the sunset from this corner apartment located in the Diamond Head Tower. Relax at poolside, BBQ, tennis or walks to Waikiki Beach and shopping at Ala Moana. New paint, carpet and appliances. Move right in. Furnishings also available. ASSESSMENT ALL PAID.

Read More: MLS # 201405099 Community: YACHT HARBOR TOWERS
Listing Courtesy of Coldwell Banker Pacific Prop.

---

MLS #
Beds
Baths
Sq Ft
List Price
201334777
2
2/0
1294
$988,000

Prime location for great Ocean, Yacht Harbor, Magic Island & sunset views in desirable solid building. Memorable moments are yours to cherish! Fully remodeled & furnished unit with an enclosed lanai for added interior space. Just minutes to Ala Moana Shopping Center & Ala Moana Beach/Park and Waikiki. Great amenities and maintenance fee includes all utilities including central air conditioning.

Read More: MLS # 201334777 Community: YACHT HARBOR TOWERS
Listing Courtesy of Properties of the Pacific, LLC

---

MLS #
Beds
Baths
Sq Ft
List Price
201405220
2
2/0
1450
$950,000

Very Rare to find a Large Ocean view corner unit in the more desirable tower, 2BR (modified to a large 1BR), enclosed Lanai to increase internal square footage. 2 full bathrooms, perfect to completely remodel to your tastes. Very clean, Marble and Tile, and a motivated Seller. Record shows 1282 as square footage but the Lanai has been enclosed and the floor tiled so it is closer to 1465 s. f.

Read More: MLS # 201405220 Community: YACHT HARBOR TOWERS
Listing Courtesy of FlatList.com

---

MLS #
Beds
Baths
Sq Ft
List Price
201337827
2
2/0
1294
$900,000

Opportunity to own Ocean front property. Spectacular ocean front view, Great loc. bldg newly painted , minutes from Ala Moana Ctr, Frt row view of Fire works every Fri night. Whale watching, Cool breeze mountain view from the Kitchen. Spacious fl plans, encl lanai, Great amenities to incl tennis ct, swimming pool, Jacuzzi, BBQ, Rec deck. Maint. fee incl all util. ASSESSMENT FEE ALL PAID UP

Read More: MLS # 201337827 Community: YACHT HARBOR TOWERS
Listing Courtesy of Avalon Commercial LLC

---

MLS #
Beds
Baths
Sq Ft
List Price
201332798
2
2/1
2187
$888,000

You and your guests will LOVE this spacious, elegantly furnished 2BR/2. 5BA PENTHOUSE SUITE with full kitchen, dining area, and washer and dryer in the unit. Enjoy spectacular ocean, marina, city and mountain views from 5 lanais. Managed as a vacation rental drawing excellent vacation rental income but it could be used as a 2nd residence in the heart of the city. Call us about financing!

Read More: MLS # 201332798 Community: ALA MOANA HOTEL CONDO
Listing Courtesy of Jack Tyrrell & Company

---

MLS #
Beds
Baths
Sq Ft
List Price
201330845
1
1/0
824
$619,000

Well maintained 1 bedroom/1 bathroom/1 parking in the desirable Yacht Harbor Towers. Spectacular views of Magic Island and the marina.

Read More: MLS # 201330845 Community: YACHT HARBOR TOWERS
Listing Courtesy of Starts International HI, Inc.

---

MLS #
Beds
Baths
Sq Ft
List Price
201332610
2
2/0
1213
$569,000

Penthouse Unit with 2 covered/assigned parking with partial ocean view. Excellent location, near beach, park, shopping, restaurants! Rarely available W/D in unit. Beautifully remodeled, new appliances, kitchen counters, and floors. Bright, clean, 2BD/2BA with 2 parking. Highest floor in the building. Pet friendly. Subject to seller finding replacement property.

Read More: MLS # 201332610 Community: ALA MOANA TOWER
Listing Courtesy of Savio Realty Ltd.

---

MLS #
Beds
Baths
Sq Ft
List Price
201406028
1
1/0
824
$549,000

Ocean and sunset VIEWS. Preferred Ewa Tower. . 1/1/1 covered with Upgraded with hardwood flooring and granite countertops in kitchen and bathroom. Great amenities, guest parking, pool, tennis courts, BBQ and more! Convenient location. Ala Moana Center and beach park very close.

Read More: MLS # 201406028 Community: YACHT HARBOR TOWERS
Listing Courtesy of Prudential Locations LLC

---

MLS #
Beds
Baths
Sq Ft
List Price
201331229
1
1/0
503
$500,000

This one-bedroom ocean view corner unit offers yourself or guest all the convenience you'll seek. Just a walking bridge away from the ever expanding and world famous Ala Moana Shopping Center - non-stop dining and shopping. Not to mention only a few minutes away from the Ala Moana Beach Park, the Ala Wai Yacht Harbor, Honolulu Convention Center, and convenient mass transit system to Waikiki Beach.

Read More: MLS # 201331229 Community: ALA MOANA HOTEL CONDO
Listing Courtesy of Coldwell Banker Pacific Prop.

---

MLS #
Beds
Baths
Sq Ft
List Price
201405406
1
1/0
559
$499,500

Ala Moana Hotel Condo #3207 is a large (approx 500 sqft) corner 1 bedroom condo with a private lanai directly facing the ocean and sunset. Watch the boats in the harbor and the sunset from the lanai. Unit is in Hotel Pool and comes fully furnished. Kitchenette includes cook top, dishwasher, microwave, sink and refrigerator. Maintenance Fee includes utilities and use of all amenities. Ala Moana Hotel is close to shopping, beach, theaters, Convention Center and Waikiki. Million Dollar Views!

Read More: MLS # 201405406 Community: ALA MOANA HOTEL CONDO
Listing Courtesy of Keller Williams Honolulu

---

MLS #
Beds
Baths
Sq Ft
List Price
201402961
1
1/0
667
$489,000

Unique opportunity to own a Junior Specialty Suite in the Ala Moana. This unit boasts a large open floor plan, a full kitchen, and stands high above the exclusive 33rd floor with drop dead views of Honolulu and the Pacific Ocean. This condo-hotel consists of resort-like amenities, pool, gym, sauna, restaurants, and even a night club.

Read More: MLS # 201402961 Community: ALA MOANA HOTEL CONDO
Listing Courtesy of Coldwell Banker Pacific Prop.

---

MLS #
Beds
Baths
Sq Ft
List Price
201403217
1
1/0
559
$475,000

Preferred ocean view, corner end unit, rarely available in a prime location within very short walking distance to Ala Moana Shopping Center, Beach Park, Yacht Harbor, Convention Center, and Waikiki. Building was completely refurbished in 2005 and features resort like amenities as well as multiple restaurants, sauna, gym and much more! Additional information: visit www. alamoanahotelhonolulu. com

Read More: MLS # 201403217 Community: ALA MOANA HOTEL CONDO
Listing Courtesy of Coldwell Banker Pacific Prop.

---

---

MLS #
Beds
Baths
Sq Ft
List Price
201403503
1
1/0
503
$460,000

Enjoy fabulous ocean and sunset views from this 1 bedroom suite with tastefully appointed furnishings, double door entry, separate bedroom, private lanai, and spacious bath. Walking distance to Ala Moana Shopping Center, Ala Moana Beach, restaurants and more.

Read More: MLS # 201403503 Community: ALA MOANA HOTEL CONDO
Listing Courtesy of Central Pacific Properties,Inc

---

MLS #
Beds
Baths
Sq Ft
List Price
201402950
1
1/0
677
$439,000

Very unique junior suite room in the Ala Moana Hotel. This unit has been converted to a big studio and boasts a large open floor plan. Nicely furnished with full kitchen and views of city and ocean. Just next to Ala Moana Shopping Center, Ala Moana Beach Park and walking distance to Waikiki. This condo-hotel consists of resort-like amenities including pool, gym, sauna, restaurants, and night club.

Read More: MLS # 201402950 Community: ALA MOANA HOTEL CONDO
Listing Courtesy of Kahala Associates, Inc.

---

MLS #
Beds
Baths
Sq Ft
List Price
201400944
2
1/0
1010
$427,500

Great Apartment. . . Actually converted to a very large 1 bedroom Luxury Unit! High End remodel. Great location ocean side of Hawaii Convention Center and just 1 block to Ala Moana shopping center and park! Walk to beach! Walk to shopping! Nice view. Super nice upgrades.

Read More: MLS # 201400944 Community: ATKINSON PLAZA
Listing Courtesy of Sterman Realty

---

MLS #
Beds
Baths
Sq Ft
List Price
201403747
2
2/0
930
$425,000

Remodeled 2 bed 2 bath 1 assigned parking condo w/lanai. New kitchen and bathroom cabinets, new appliances, Bamboo flooring. Excellent condition. MUST SEE!!! Centrally located only minutes from Ala Moana Shpg Ctr. , Don Quijote, Wal-Mart/Sam's Club, & numerous other shops & restaurants. Maint. Fee incl. wtr, electricity, & basic cable. Keyed front entrance of building & gated prkg. Pet friendly bldg.

Read More: MLS # 201403747 Community: ALA MOANA TOWER
Listing Courtesy of Help-U-Sell Honolulu Prop.

---

MLS #
Beds
Baths
Sq Ft
List Price
201331385
2
2/0
930
$425,000

2 bdrm/2 bath, w/lanais, A/C, lg closet spaces, & 1 assigned prkg. Centrally located only minutes frm Ala Moana Shpg Ctr. , Don Quijote, Wal-Mart/Sam's Club, & numerous other shops & restaurants. Right around the corner from Ala Moana Beach Park & Convention Ctr, on the bus lines, & nr schools. Maint. Fee incl. wtr, electricity, & basic cable. Keyed front entrance of building & gated prkg. Pet friendly bldg.

Read More: MLS # 201331385 Community: ALA MOANA TOWER
Listing Courtesy of King Realty Hawaii LLC

---

MLS #
Beds
Baths
Sq Ft
List Price
201405496
2
2/0
930
$420,000

Excellent location! Walking distance to Ala Moana Shopping Center, Walmart, Sam's Club, Ala Moana Beach, Convention Center and more! Great for investors currently being rented as a 1 bedroom/studio.

Read More: MLS # 201405496 Community: ALA MOANA TOWER
Listing Courtesy of Coldwell Banker Pacific Prop.

---

MLS #
Beds
Baths
Sq Ft
List Price
201405499
2
2/0
930
$420,000

Excellent location! Walking distance to Ala Moana Shopping Center, Walmart, Sam's Club, 24-Hour Fitness Center, Convention Center, Ala Moana Beach Park and more! Great for investors! Currently being rented as a 1 bedroom/studio. Comes with 2 parking stalls. 1 parking currently being rented to restaurant on the ground floor.

Read More: MLS # 201405499 Community: ALA MOANA TOWER
Listing Courtesy of Coldwell Banker Pacific Prop.

---

MLS #
Beds
Baths
Sq Ft
List Price
201405127
1
1/0
559
$385,000

Oceanview 1BR/1BA in the prime location of the Ala Moana/Kakaako area; the gateway to Waikiki. The skybridge conveniently connects you to Ala Moana Shopping Center restaurants and stores. The unit has a kitchenette with 2-burner range, 2-microwaves, dishwasher and 2-refrigerators. Currently managed as a vacation rental with stable income.

Read More: MLS # 201405127 Community: ALA MOANA HOTEL CONDO
Listing Courtesy of Jack Tyrrell & Company

---

MLS #
Beds
Baths
Sq Ft
List Price
201333973
1
1/0
559
$385,000

PRICED TO SELL! Fully furnished, high-floor 1-bedroom suite at the widely popular Ala Moana Hotel. A combined living room/dining area with a kitchenette that includes 2-burner cooktop, 2 microwave ovens, 2 compact refrigerators, and a dishwasher will make your guests' stay so much more comfortable. Prime location: Next to Ala Moana Center, steps to Ala Moana Beach Park, and minutes from Waikiki!

Read More: MLS # 201333973 Community: ALA MOANA HOTEL CONDO
Listing Courtesy of Jack Tyrrell & Company

---

---

MLS #
Beds
Baths
Sq Ft
List Price
201401346
1
1/0
617
$335,000

Great pet-friendly 1bdrm 1bth 1pking condo in Ala Moana Tower. This bright, breeze, clean condo is ready for your touches. Close to bus-lines. Maint. fee includes all utilities except Cable TV, Internet and Phone. Walk to Ala Moana Beach Park for swimming sunning and jogging. Stop at Ala Moana Shopping Center on your way to or from the beach for shopping or dinning.

Read More: MLS # 201401346 Community: ALA MOANA TOWER
Listing Courtesy of Prudential Locations LLC

---

MLS #
Beds
Baths
Sq Ft
List Price
201332142
1
1/0
617
$330,000

LOCATION LOCATION LOCATION! Rarely available corner unit offers partition doors that give you the option of combining bedroom & living room. 3 closets for ample storage space. Lanai wraps from bedroom to living room w/ veiws of the Honolulu Convention Center. Bus lines, beaches, dining & shopping right at your doorsteop. Don't miss your opportunity to live across the street from Ala Moana Center!

Read More: MLS # 201332142 Community: ALA MOANA TOWER
Listing Courtesy of Prudential Locations LLC
More Listings

MLS #
Beds
Baths
Sq Ft
Year
Community
List Price

---

201403475
1
1/0
559
1970
ALA MOANA HOTEL CONDO
$329,000
201401282
2
1/0
792
1959
ATKINSON TOWERS
$329,000
201405736
1
1/0
792
1959
ATKINSON TOWERS
$326,000
201334957
1
1/0
792
1959
ATKINSON TOWERS
$305,000
201406179
0
1/0
345
1970
ALA MOANA HOTEL CONDO
$265,000
201336572
0
1/0
345
1970
ALA MOANA HOTEL CONDO
$240,000
201405663
0
1/0
297
1970
ALA MOANA HOTEL CONDO
$230,000
201401154
0
1/0
345
1970
ALA MOANA HOTEL CONDO
$230,000
201334171
0
1/0
345
1970
ALA MOANA HOTEL CONDO
$225,000
201403159
0
1/0
345
1970
ALA MOANA HOTEL CONDO
$221,800
201405610
0
1/0
345
1970
ALA MOANA HOTEL CONDO
$212,000
201406308
0
1/0
345
1970
ALA MOANA HOTEL CONDO
$207,700
201405196
0
1/0
345
1970
ALA MOANA HOTEL CONDO
$205,000
201406167
0
1/0
345
1970
ALA MOANA HOTEL CONDO
$205,000
201406408
0
1/0
345
1970
ALA MOANA HOTEL CONDO
$200,000
201405018
0
1/0
345
1970
ALA MOANA HOTEL CONDO
$198,000
201335177
0
1/0
345
1970
ALA MOANA HOTEL CONDO
$188,888
201333637
0
1/0
345
1970
ALA MOANA HOTEL CONDO
$188,000
201401169
0
1/0
345
1970
ALA MOANA HOTEL CONDO
$185,000
201405719
0
1/0
246
1970
ALA MOANA HOTEL CONDO
$183,000
201405198
0
1/0
297
1970
ALA MOANA HOTEL CONDO
$180,000
201405440
0
1/0
297
1970
ALA MOANA HOTEL CONDO
$180,000
201402872
0
1/0
246
1970
ALA MOANA HOTEL CONDO
$180,000
201403465
0
1/0
246
1970
ALA MOANA HOTEL CONDO
$177,000
1304748
0
1/0
345
1968
ALA MOANA HOTEL CONDO
$170,000
201405230
0
1/0
246
1969
ALA MOANA HOTEL CONDO
$159,000
Search Condos, Lofts and Townhomes
The Fair Housing Act prohibits discrimination in housing based on color, race, religion, national origin, sex, familial status, or disability.

Based on information from the Multiple Listing Service of Hicentral MLS, Ltd. Information is deemed reliable but not guaranteed. Copyright: 2014 by HiCentral MLS, Ltd.

Information Deemed Reliable But Not Guaranteed. The information being provided is for consumer's personal, non-commercial use and may not be used for any purpose other than to identify prospective properties consumers may be interested in purchasing. This information, including square footage, while not guaranteed, has been acquired from sources believed to be reliable.

Last Updated: 2014-04-23